Welcome Prof. Yuhang Wang to become a member of committee!
日期:2019-09-26 点击量: 666次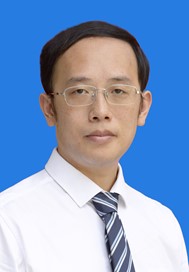 Prof. Yuhang Wang
Chongqing University, China
Research Area
Steel Structures, Composite Structures, Wind Turbine Structures
Research Experience
He mainly engaged in the research work of wind power structure, steel structure and steel-concrete composite structure. He has presided over 15 national and provincial-level longitudinal scientific research projects (with a total funding of more than 10 million yuan), including one of the National Natural Science Foundation's Outstanding Youth Science Fund Project, the Noodle Project, and the Youth Science Fund Project, and 2 sub-projects of the 13th Five-Year National Key Research and Development Program,1 key project of Chongqing's technology innovation and application demonstration. He hosted 6 large-scale engineering consulting projects (with a total funding of more than 600 million yuan). He has published 80 academic papers (including 28 SCI journal papers as the first author or correspondent), and has been cited more than 600 times by domestic and foreign counterparts. In the single article, the highest citation reached 220 times. He authorized 7 national invention patents and 1 national software copyright. He participated in the compilation of the national standard "Technical Specifications for Combined Structures", the industry standard "Technical Regulations for Steel-Confined Concrete Structures", and the local standard "Technical Standards for As-built Concrete Underground Pipe Gallery". The research results won the first prize of Science and Technology of China Highway Society and the first prize of Daxue Water Science and Technology of Ministry of Water Resources.